Black Lotus Real Money Casino Android App is Here!
Forget the iPhone and iOS, the real money casino Android app at Black Lotus Casino has seen exponential growth! Not only has the industry and casino operators witnessed growth in the Android App sector but our players have confirmed growth in their playing and their winning! For us, it has truly been a win- win experience! For our Black Lotus Casino Android App players, much of this growth can be attributed to the excitement of playing on a casino app, the accessibility and easy steps to download the APK Android app.
Scan the QR code with your Android device to download the app:
You can find the link to download Black Lotus's real money casino android app several places on this page. Downloading and installing is hassle free. Simply click the QR code to download and install. Then, check your settings and grant permission for the app to be installed. If you have an existing Black Lotus Casino account, use your desktop or mobile casino account details.
If you don't have an existing account, you will need to sign up and create one. Once you are logged in your Android App real money adventure starts…we hope you are ready.
APK Installation Instructions
Step 1 – Enable 'Unknown Sources'
Settings > Security > Unknown Sources
Go to Settings and select Security to enable applications to be installed via unknown sources. Depending on your Android version you may need to select the "More" tab to view Security.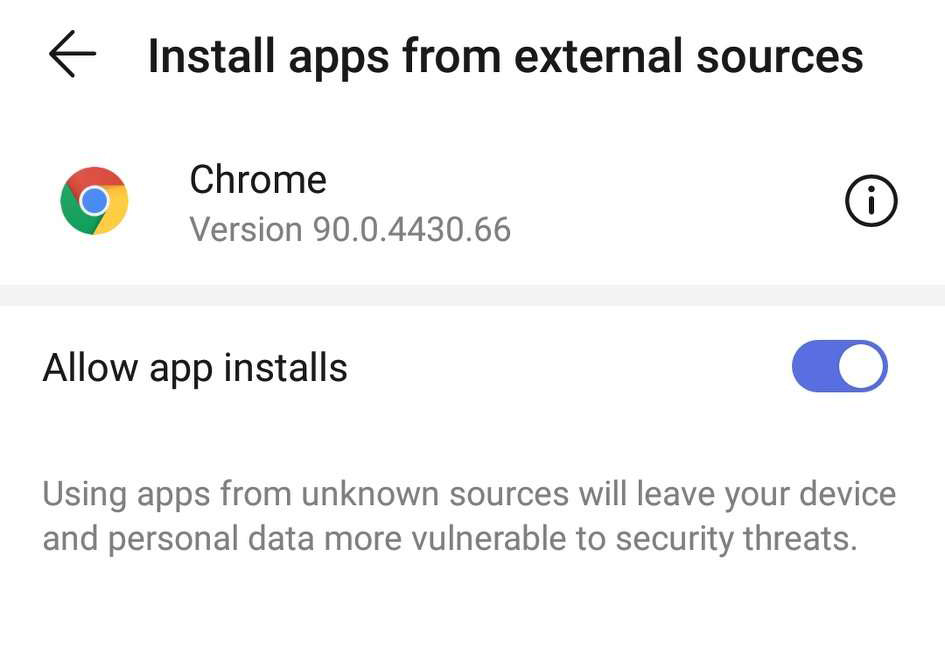 Step 2 – Install From Notifications
Notifications > blacklotus-v1.0.7.apk
Scroll down to view notification center and select blacklotus-v1.0.7.apk. The app will automatically begin to download onto your mobile device. In certain cases, you may have to select the file from your Downloads to install.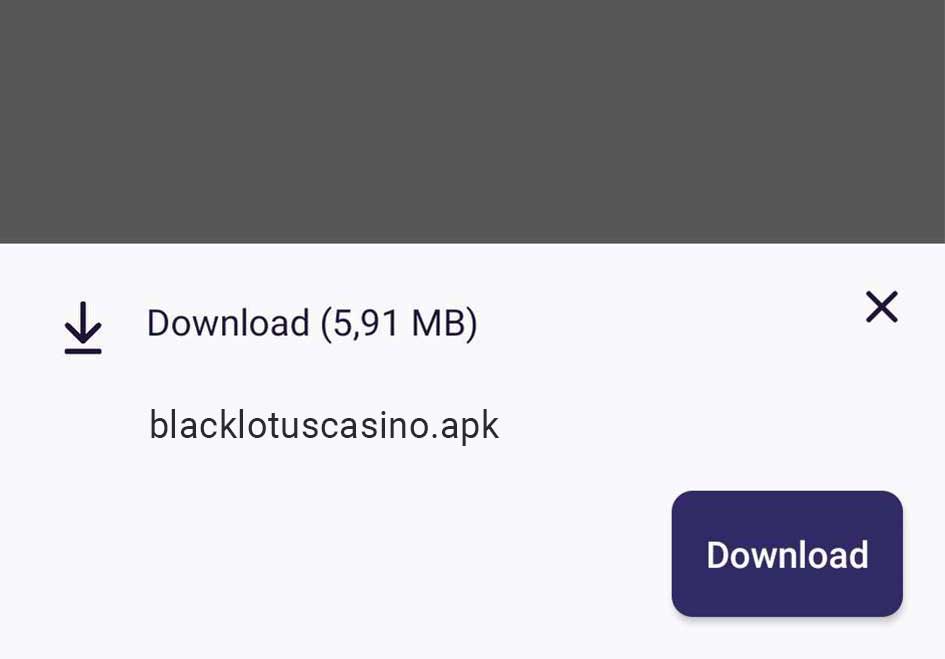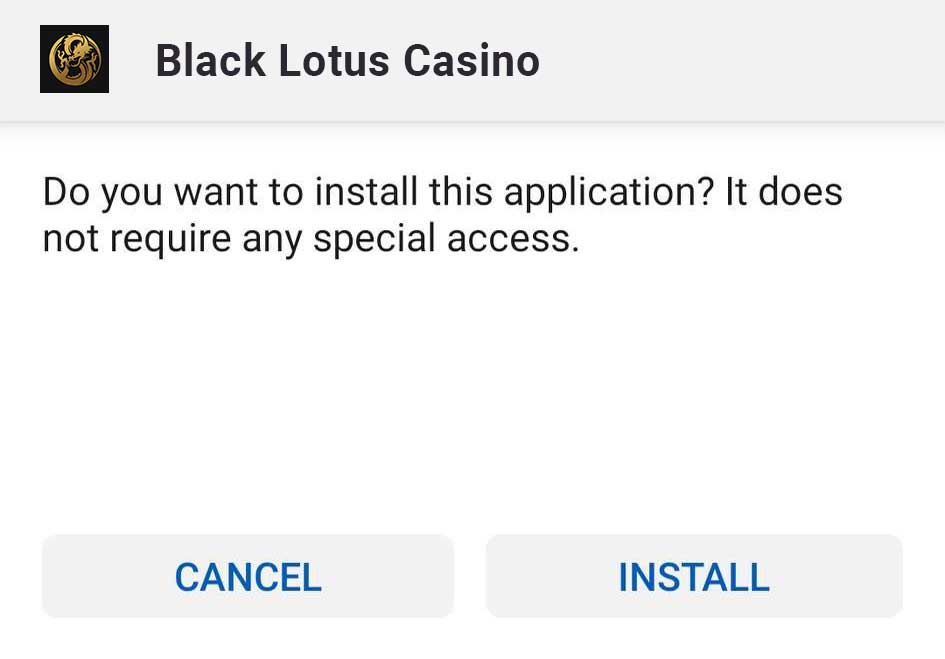 Top Reasons to Play on Our Android App
Black Lotus Casino ranks high up on the list of top Android casinos the reasons are plenty like the Android casino bonus all our Android App players have access too.
Next up is the safety and security we guarantee our players during free play and real money wagers. We can't overlook the substantial collection of casino games available on the Android App and the ability to pick up where you left off thanks to the stay logged in feature.
Are you ready to play at the best Android casino? Click the link to view the QR code and download the Black Lotus Android casino app.
Our Android App FAQs
Are there any real money casino Android apps?
Absolutely! Black Lotus Casino is a premier real money casino Android app. Finding a real money casino Android app is easy and our number of players  continue to increase. Playing on our real money casino Android app is as safe as it is entertaining – try it for yourself!
What is the best Android casino app for gambling?
Black Lotus Casino is! When you search for the best Android Casino app in the Google Play Store, it's only natural to feel overwhelmed by the options available. We also understand that you may be a cynic of the top picks or the sponsored best Android casino apps for gambling and rightly so. That's why Black Lotus Casino doesn't rely on sponsorship – we let you experience the best Android casino app for yourself.
Can I play real money casino games on Android?
A colossal YES! The Black Lotus Casino App is equipped for both free play and real money casino games on Android. Free play or bonus play is great but the thrilling action truly lies in wagers on real money casino games. Real money play equates to real money wins and we have a range of withdrawal options that are safe and easy to use.
Which casino games for Android are available at Black Lotus?
ALL the casino games found in the games in the desktop version of Black Lotus Casino are available on the Android app. These are the casino games for Android – full online slot offering including progressive jackpot slots, table games and Live Dealer. In addition, our specialty games also make the list of casino games for Android – Keno and Video Poker.